Paperbacks available online from the author, Amazon, and Barnes & Noble.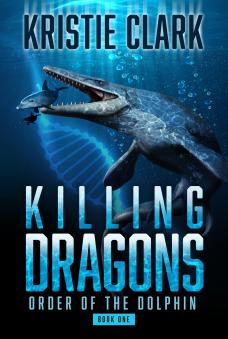 She's back . . .
. . . and after hiding in her lair for 500 years, she's hungry. Very hungry. And this hungry sea dragon is back to terrorize this Caribbean island paradise. Her favorite foods are fishermen, scuba divers and dolphins. Join Eva Paz, the scientist willing to take on dragons in all their forms.
Can she slay the dragon in time to save her dolphins?
Read Killing Dragons to find out!
It's Book One in Kristie Clark's Science Fiction Thriller series: Order of the Dolphin.

"A smart, science fiction thriller that will have readers looking twice at dolphins – and scanning the waters for something far more menacing. Highly recommended." – Chanticleer Reviews ***** FIVE Star Book!

Buy your EBook from these retailers: books2read.com/Killing-Dragons

Or, buy your EBook directly from Kristie Clark: payhip.com/KillingDragons
Historical Prologue is FREE!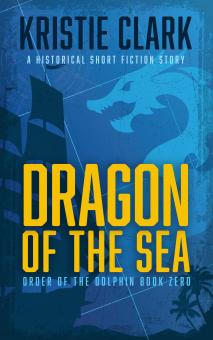 It's what we've all been waiting for . . .
. . . a brave son's exposé of his narcissistic father. And after 500 years, a portion of Ferdinand Columbus's long-lost journal has been found. It reveals the good, the bad and the ugly about the Admiral of the Ocean Sea.
But did you know, they actually saw the Caribbean Sea Dragon?
And what happened to all the GOLD Columbus plundered anyway?
Read Dragon of the Sea to find out! It's Book Zero--the historical prologue--to Kristie Clark's Order of the Dolphin series.
Sign up for Kristie Clark's newsletter—you'll get a link by email to read this story for FREE!

Or go directly to the Bookfunnel landing page by clicking this link:

www.bookfunnel.com

Dragon of the Sea was a FINALIST in the Chaucer Historical Fiction category of the Chanticleer Short Story Contest!